All of us are used to having breakfast in a certain way that helps us start the day in a great way. Having breakfast is a ritual that we can not give up. Each one of us classifies his breakfast based on what he wants most. Who takes only coffee, those who love cappuccino, who does not give up to sweet in the morning and who wants a savory breakfast, not respecting Italian style, but their own taste.
Cappuccino and croissant at home?
Imagine waking up in your cozy holiday home in Florence, where the delightful aroma of a freshly brewed cappuccino or a robust cup of coffee wafts through the air. A warm croissant awaits you, making it feel as if you're at a charming café, yet you're in the comfort of your own private haven. Is this idea too good to be true? Not at all; it's the reality you can easily enjoy by booking one of our apartments in Florence.
We understand that some of our guests cherish their privacy and the simple pleasure of preparing their espresso coffee right in their own apartment, without sacrificing that intimate morning moment. That's why Acacia apartments in Florence are all equipped with a kitchen or a kitchenette, giving you the freedom to brew your morning elixir just the way you like it.
Starting your day as a tourist has never been simpler or sweeter. With the convenience of a well-equipped holiday home, you have the flexibility to purchase your breakfast essentials. You can even choose organic or vegan options from the nearby supermarkets.
And the best part? Picture yourself enjoying a luxurious Nespresso in the comfort of your own bed. That's the kind of indulgence you deserve on your Florence getaway!
Are you a coffee enthusiast always on the quest for that perfect cup of joe? Well, you're in good company! Two delightful coffee-making methods have caught the hearts of many: Italian Moka coffee and Nespresso. Here some tips to help you brew the best cup possible.
Italian Moka Coffee
Add Water: Fill the lower chamber of your Moka pot with water up to the safety valve. Don't get too carried away, you wouldn't want a watery mess!

Fill the Coffee Basket: Place the ground coffee into the filter basket, giving it a gentle leveling without pressing it down. Screw on the upper chamber tightly.

Heat Things Up: Put your Moka pot on medium heat. And remember, keep the handle away from the heat source.

Listen Carefully: As the water heats up, it'll work its magic, pushing through the coffee grounds and into the upper chamber. Listen for that delightful bubbling sound – it's the coffee's way of saying, "I'm ready!"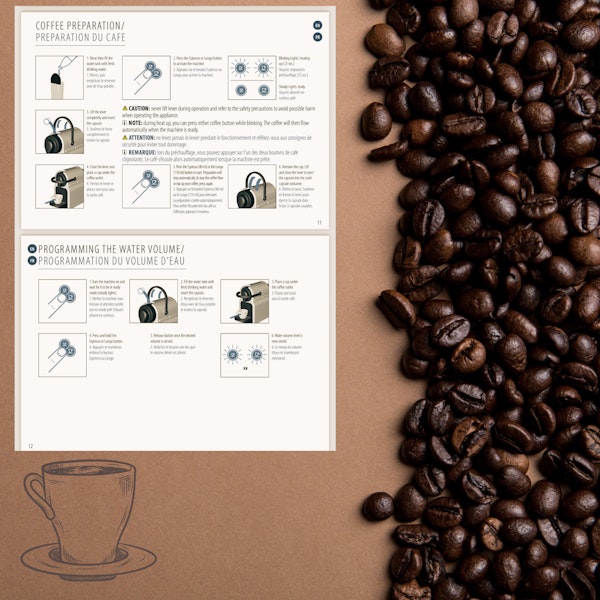 Sweets and coffee shops in Florence
Finding ourselves in a historic city like Florence we do not miss the opportunity to taste typical sweets, alternative cuisine and methods of dough that are characteristic and traditional. Among the confectioners who can offer good sweets for their breakfast there is the pastry Nencioni in Santa Croce district with its puff pastry of very high quality, crumbly, right sweetness and with typically Florentine pastry secrets.
Gilli Caffè, very close to Duomo offers traditional Italian desserts with excellent coffee blends that should not be missed when we find ourselves in Florence. Forget eating a sweet here is like not going to visit the Donatello.
If we are lovers of American breakfast style and we have also adopted it in our lifestyle at home, we don't have to give up when we are on vacation. Not all cities offer American quality and tradition, but Florence does. The American pastry Mama's Bakery in Santo Spirito has a wide selection of Americans "native" sweets, if we can say so, not adapted to Italian cuisine and, in this way, we find ourselves in Florence, but in American style. An experience not to be underestimated and that could be the sweetest moment of your tourist visit.
Are we traditionalists and do we want to have a Florentine breakfast? The pastry shop Sieni in San Lorenzo offers delicious crushed sweet grapes and other typical products that will make us feel the taste history of Florence so, how can we give up? You simply can not.
Breakfast can also be salty and, as we said, Florence offers everything and also satisfies tourists who are used to having "alternative" breakfast. Il Fornaio, central shop of sweets and not only near Piazza Signoria, can satisfy with savory desserts that are real Florentine goodies, exquisite traditions for daring palates.