There is no better way to discover a town than by getting lost in its stories and feel the scents and flavours coming from the market stalls.
There is no better way to discover a town than by getting lost in its stories and feel the scents and flavours coming from the market stalls. Near Piazza Santa Croce you can find the Sant'Ambrogio market, built between 1870 and 1874, when Florence was the capital of Italy.
This market is the every day's true pilgrimage goal for the Florentines and its small neighbourhood is the most real feature of the town's daily life. From early in the morning to late at night this area is the beating heart of Florence which has made traditions and handcrafts its workhorse.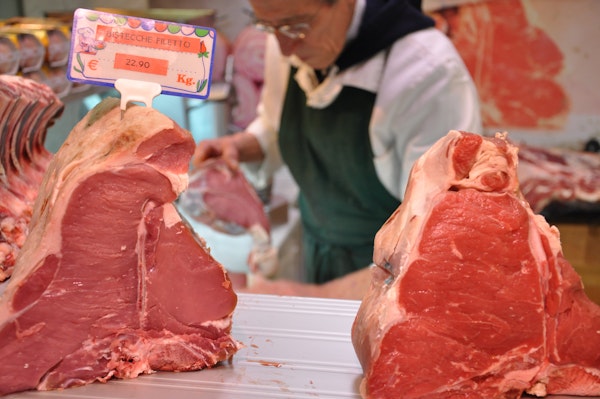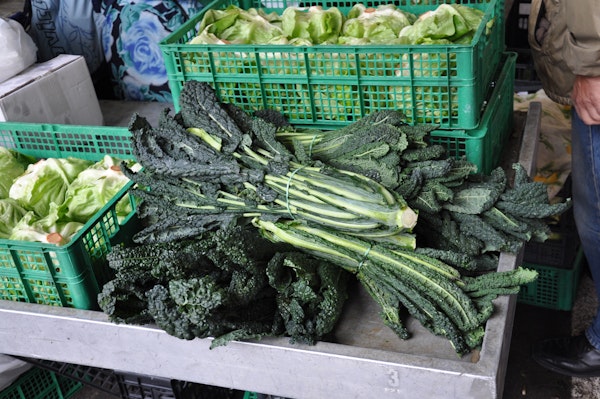 After you've taken a cappuccino made by the famous Isidoro, the cheerful and jovial bartender of the Caffè Cibreo, and before you get lost among the vegetables and cheese in the market, it's a must to have a look of the new vintage flea market in Piazza dei Ciompi.
At Sant'Ambrogio market you can find almost everything the culinary heart desires: sweets, honey, cheese, refined oils, olives, local and exotic fruit and vegetables, meat, ham, fish, seafood. All fresh and and before you compulsively start buying fresh food, you should stop at "Chicco di Grano". Sant'Ambrogio is not just food: there are dozens of quaint and decor shops.
That's, without doubt, one of my favourite bakeries! It's located inside the covered market and it's not difficult to find it: just follow the smell of bread and pizzas that comes from this stand. They take something tasteful out of the oven whole morning long! If you find a long queue don't give up: it's worth the pleasure of eating the hot and crispy schiacciata, either stuffed or empty, or coccoli (fried pizza dough) while you do the shopping
"Il Cuore delle cose", a small shop, is a corner of paradise that I love! There you can find the romantic letters and details that you can find in our apartment Primula.
Many of you have asked me several times who had made the guestbook that you find at your apartment. They are hand made by Angela Salamone and you can find them in her workshop, the store on the corner of Piazza Ghiberti. Real treasures are hidden there, all created exclusively of paper.
Notebooks, frames, small photo frames, wallets, cases ... all made with cardboard and covered with coloured papers with beautiful and elegant shades. It's not to be missed, absolutely!
But, before you go back home with your purchases, I definitely suggest an authentic sandwich for dinner at Semel. It's really an original experience: they get all the fresh products directly from the market. Each sandwich is a different experience, a set of flavours mixed with care. You can get a sandwich with donkey salami, goose breast, duck combined with strong flavours: figs, lemon wedges and cherry tomatoes.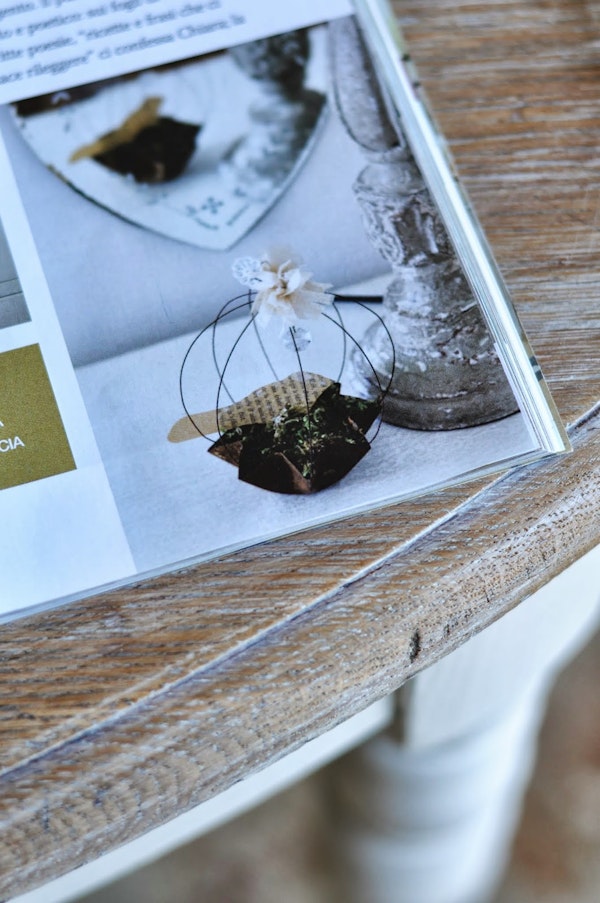 Which is my favourite sandwich? Anchovies, oranges and chicory ... Obviously with a glass of wine. The owner reminded me that "You can't eat the duck without red wine!" An important 12.5° wine.
At the end, to feel the district completely, walk in direction of P.zza Beccaria and stop by the Antica Officina del Dr. Vranjes shop. There you can find the Perfumes you smell in our residences.
My guests often go there and buy one to take it home as a souvenir that reminds them of the time spent with us.